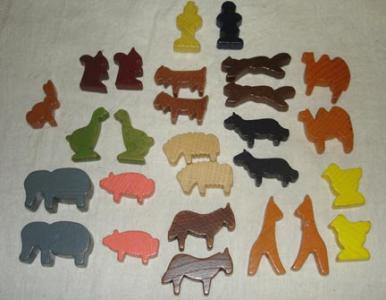 This Creative Playthings wooden Noah's Ark looks fantastic--unless you're a small, chewing-prone child or a rabbit.
The pieces are all in great shape, but they're smaller than modern safety standards require [as the description says, "...WAY to many 'choking pieces'"]. As for the rabbit, well, with no mate, he appears doomed as well. [Good luck explaining that one to the kid.]
Maybe when the rain stops, Mr. & Mrs. Noah will have him for supper.

Vintage CREATIVE PLAYTHINGS pull toy NOAH's ARK ANIMALS, currently $16.68, shipped [ebay.com]
Previously: Hm, the last one even had two bunnies, yet it went for just 10 bucks.