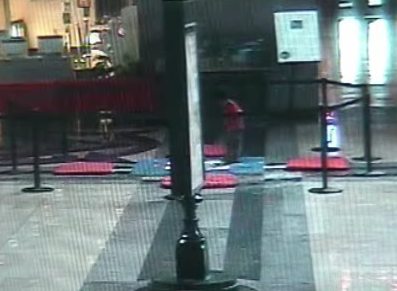 Tibetan Buddhist monks create their elaborate mandala paintings out of sand to symbolize the impermanence of all things. After days of painstaking work, the monks destroy the mandala and release its sand into the nearest body of water as a symbol of the cycle of renewal we all must go through.
So really, the Missouri toddler who slipped under the rope and did a tap dance [1] on a mandala in progress in Kansas City's Union Station, destroying two days' work in just a few seconds, was helping the monks--and us--learn a valuable lesson about overcoming attachment.
Meanwhile, the mom who leaves her kid alone and unsupervised in the middle of a train station for a full minute is so unburdened by attachment, she's a freakin' lama.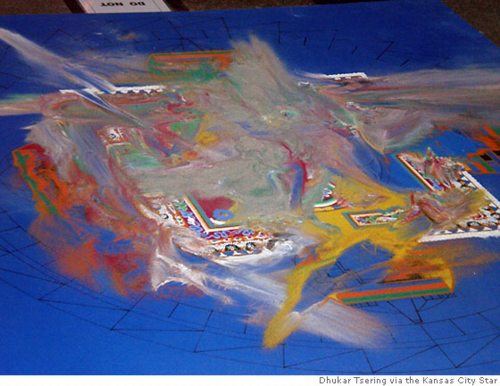 Toddler's dance destroys monks' intricate sand painting
[story and surveillance video at kansascity.com via boingboing] [1] actually, if we go to the tape, it looks more like the Electric Slide.