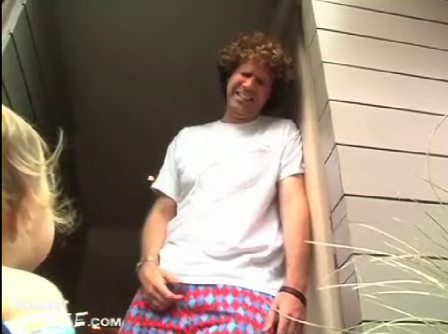 The Landlord is Adam McKay and Will Ferrell's latest project. [They've worked together since their days on SNL; McKay wrote/directed Talladega Nights and Anchorman.]
In the mean time, they've both had kids, who have obviously provided them with endless hours of entertainment, if not exactly a rich vein of comedic inspiration.
The Slacker Friend is played by McKay, and the Landlord is played by his younger daughter Pearl. The off-camera dialogue coach is apparently McKay's wife Shira. Uncredited so far: the editor, who turned video of a baby repeating words she doesn't know into an actual conversation.
The Landlord [funnyordie.com via dt reader mark]