Awesome. Here's a campaign commercial from 1993, when Rudy Giuliani was trying to soften his image. A little less Il Duce, a little more Il Papa, if you will.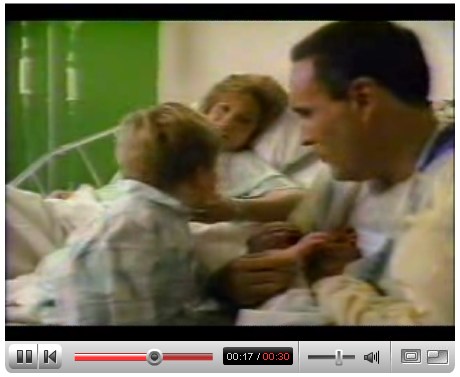 And yes, enough New Yorkers were fooled for Rudy to win the election. Count among the dupes the commercial's narrator, Giuliani's second wife, Donna Hanover, who he started dating while he was still married to his second cousin/first wife. [He used the cousin thing to get an annulment.]
Anyway, for most of his first term, the great dad filed his family away and had an affair with a close aide, Christine Lategano. Then in his second term, he confided to Hanover that he was having an affair with Judith Nathan, and that he was seeking a separation. And by "admitted to Hanover," I mean "announced at a press conference." He and Nathan married in 2003. His son, featured in the commercial, doesn't speak to him.
So to review: thin-skinned, democracy-hating, corruption-loving, terror-exploiting fascist who's also a total dick. Maybe he should be running for vice president instead.
[I swear, I only meant to post this as an amusement, but I can't help it; he absolutely must be stopped.]
"Integrity. That's the first quality that comes to mind when I think of Rudy." [youtube via gawker]