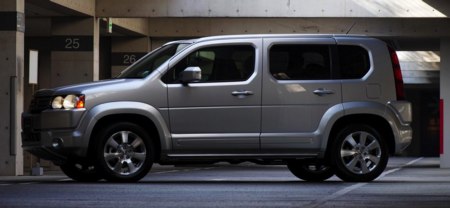 Honda launched a new cross-over [and over] in Japan yesterday: the Crossroad. It's a block-shaped SUV/compact/minivan that comes in 2WD and 4WD models, and which reconfigures to hold up to seven passengers [i.e., 5-friends/2-enemies or 7 monks who've sworn off material possessions, since the third row is/is in the cargo space.]
For comparison, the Crossroad is as long as the Element and as tall as the new CR-V. And even without the Mugen bodykit, it's almost as boxy as the Scion, with a bit of that Ridgeline beveling. It comes with two VTEC engine options [2.0L and 1.8L] and ranges from 1.9-2.9 million yen, or about $16-24,000.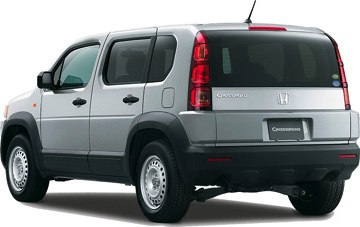 So is this rig ever coming to the US [beside to film the promo video, that is]? Jalopnik mentions "anecdotal reports the Crossroad will replace the current Element," which we're totally running with. Here on DT, the relentless pursuit of verifiable facts only applies to car seats; for everything else, made-up rumors will suffice.

Honda Crossroad corporate site, japanese only [honda.co.jp]
Honda Crossroad press kit, with a million photos [carscoop via dt reader marc]
the finished video that freaked people out when they saw the unidentified Crossroad in LA [jalopnik]