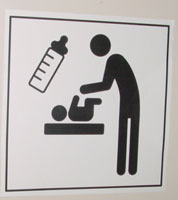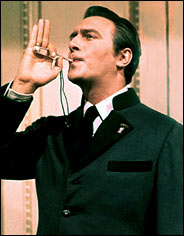 As part of their 2007 Gender Mainstreaming Kampagne, the Vienna City Council has put up signs and icons all over the city to highlight the importance of gender equality. There are emergency exit signs with a female stick figure in a skirt and knee-high boots running for the door, and picture on the bus priority seats of a man holding a baby. Also, a male stick figure changing a baby's diaper.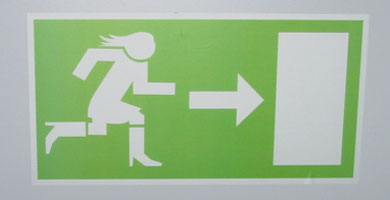 So how are volks in this, the most progressive country between Germany and the Slovak Republic, taking the new campaign? Cuc-koo, cuc-koo. Timid and shy and scared are they to things beyond their ken, like women stick figures working construction. Totally unprepared are they to face a world of men changing diapers.
Uh, actually, no one seems to mind the male stick figures. It's just the Frauleins not knowing their place that's the problem.

On Gender Equality, Vienna is Skirting The Issue [ugh, latimes, is that really necessary? via bbc]
Gender-Mainstreaming-Kampagne der Stadt Wien [wien.gv.at]