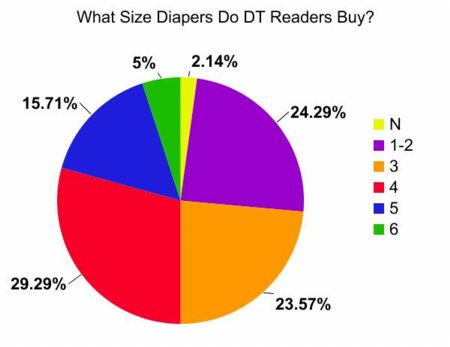 Sometimes I mourn for the wild and carefree pre-kid life, back in the day where we'd make farcical spreadsheets and PowerPoint for fun. The consulting world equivalent of writing a game theory analysis of leaving the toilet seat up. Whoa ho, good times.
In that spirit, here's a snapshot of the size diapers that DT readers ordered via Amazon in January. The majority were Huggies, since that was Amazon's choice for instant rebate-of-the-month, so this should not be considered a scientifically accurate or even a representative sample.
Pampers People, tree-huggin' 7G people, tree-kissin' gDiapers people, and treelivin' cloth&EC people will require further study. Thanks to everyone on Team Huggies for your support.