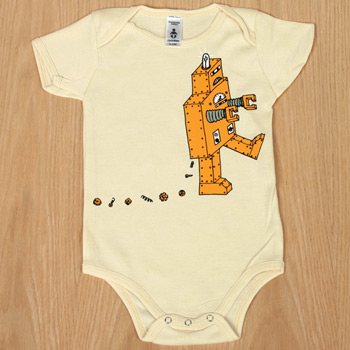 But wait, doesn't that make it Canadian Apparel?
Robot Onesie* by Hardboiled, Printed in Toronto, $24 [elswares.com via swissmiss]
* Onesie is a registered trademark of the Gerber Childrenswear Co., Inc., the CEO of which has never exposed himself to a reporter during an interview, hooked up with a flock of interns in the office, or appeared naked in his company's advertisements. At least to my knowledge. This is actually an American Apparel organics one-piece.