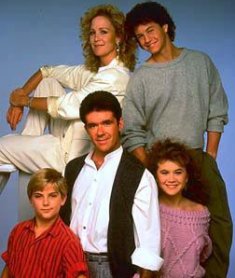 After an enthusiastic embrace of the new toddler bed and love-at-first sight with the ghost, the kid has had a really rough week sleepwise.
Most nights, the problem's been not going to sleep. The first couple of nights were great, but then she started waking up in the middle of the night--3,4,5 AM--sounding like it's 9:00, and asking for her morning milk fix.
But the ongoing problem quickly became going to bed. Whether it's the slight change of routine--story in her bed instead of in the rocker--or the giddy liberation of no bars, she would just. not. go to. sleep. She'd just play and chatter and call out and drive us inexorably crazy. 8-8:30 would stretch to 10-11:30, easy, cutting right into prime time; the hours after the kid goes to sleep are the most productive and old-school normal around the house.
Then last night, after going and staying in bed like a good kid, she woke up between 3 and 5, crying for Mommy every thirty minutes or so. I was useless; my presence just made her cry louder, which pissed everyone off that much more. It wasn't until we'd given up, around 5:30, that my wife finally coaxed an explanation from the sobbing, writhing, semi-conscious creature who kept asking if it was morning yet, she wanted it to be morning: she didn't want to sleep again because her legs hurt.
Turns out growing pains can cause you agonizing suffering at night even if you didn't live through the 1980's.