Yeah, I know most of the posts today were either grumpy and/or depressing. How's that working for you?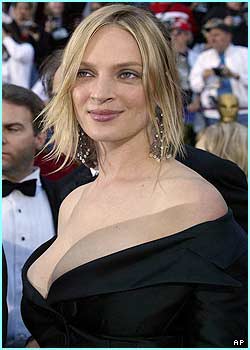 As regular readers of Daddy Types well know, most, if not all, of the best content, news, tips, and advice around here comes from you. So thank you.
Now what else do you think should be covered on Daddy Types? What should be expanded and what should be flung out the window on the Turnpike like a rancid diaper? What do you think works? What needs a little bit of baby massage? What needs to be bundled up and left on the convent doorstep?
Some things I'm thinking about for 2007 for Daddy Types:

more typers: dads and dads-to-be [who are at different stages? different parenting philosophies? who are adopting or who have a boy, or who work in a normal (sic) job, or...]

more other daddies typing: the thing I miss most lately is more, even daily, links and coverage of other dadblogs. I get so behind in my reading my own favorites, then I know I'm missing a ton more on sites I haven't ever clicked through on or heard of...

email: I've resisted creating any email newsletters or whatever because personally, I find most of the ones I end up on rather useless. Most of them seem like transparent attempts to monetize your audience and community, including/especially many that are all, "When is your baby due, and what's your extended family's household income?" That said, I've thought of moving some things like the Namewatch to email, and maybe doing a regular, expanded listing of interesting eBay finds [not just one brand of old toys] and/or other deals, which might work better in email.

more books: I've gotten a ton of pitches for books, mostly aimed at parents, which I haven't followed up on, partly because I don't have time to read and review them properly, but also because I haven't heard much from readers clamoring for advice on good parenting or kid-related books. What do you think?

more books: One of the best things I like about DT, though, is discovering new books to read with the kid. Adding more baby and kid books that don't suck feels like a no-brainer.

more video: I'm as conflicted as the next parent about letting a kid watch TV, maybe moreso because I've been in the entertainment industry and know the shallow blackness of those peoples' souls firsthand [haha kidding! They just want to help.] But parent-controlled media like the DVD and more importantly for us, the YouTube, can be indispensible tools for helping to shift a kid's mood in a moment of at-home crisis. And if you can load them onto her video iPod for the plane, all the better, right?

more Uma: asked and answered, Kaz.