I really feel like I've let the kid down. Telling her she'll just have to wait until the US Open to see the IBM logo. Just shaking my head whenever a package comes, and she breaks out into another crying jag because the UPS logo just doesn't look right, Daddy, can't somebody fix it?
But now I find out that Paul Rand's gigantic design legacy hasn't, in fact, been erased from the world she was born into after all. Rand collaborated with his wife Ann on four children's books, and did others as well.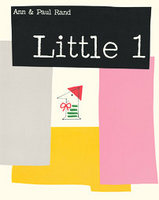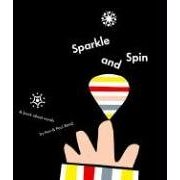 There are no boardbooks yet, but two of the Rand's books have been reissued this year by Chronicle:
Little 1, a "Do you want to be my friend?" deal, only with numbers, not animals [which came 27 years before Eric Carle, btw]
Sparkle and Spin: A Book About Words, a wordplay book that focuses on textual rhythm, sounds, and rhyme.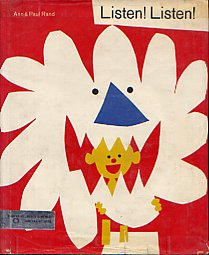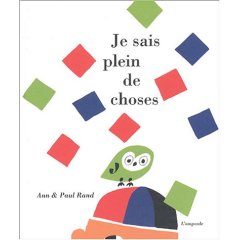 The other two, Listen! Listen! [see the cover and some sample spreads here] and I Know A Lot Of Things are out of print, and copies can can range from $10 to $900. [?!] You may get a discount for the French copy, though.
Now about that UPS logo...
[4/07 update: finally saw some in person at the deYoung Museum gift shop in SF last weekend. Beautiful but boring to read.]