FLASH: In a stunning upset this morning here in Las Vegas, the USA was eliminated [sic] in the first round of the Potty Training Video World Cup, a sidebar event at the ABC Kids Expo.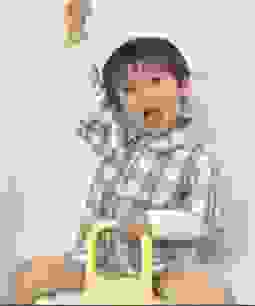 The hopes of the US Toilet Buddies, Gotago Giraffe, Poo P. Rabbit, Caca Cow, and Puddles the Puppy, were crumpled, wiped, and flushed by the Japanese duo which has dominated the competition all year, Shimajiro the Singing Tiger and Overacting Japanese Boy With Difficult Career Prospects.
View the devastating video here.
Toiletbuddies [toiletbuddies.com]
Previously: Japanese Toilet Training Animation-palooza; Apologies for the tiger video