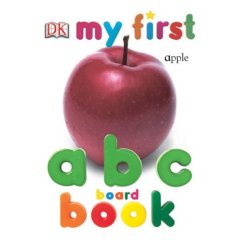 In one of her frequent retro modes, the kid wanted to read her warped, chewed up copy of My First ABC Board Book this morning. This time, I just did the letters, "Big A, little a," etc.
And in keeping with her other habit, she put all the letter pairs into her universal worldview, but this time, with a twist:
"There's a mommy letter, and a baby letter. The daddy letter's at home, working."