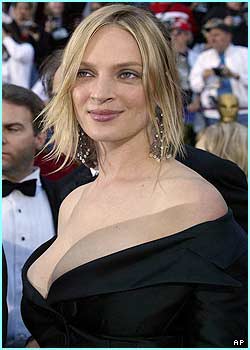 "Breast is Best" is apparently not good enough for the World Health Organization and the Dept. of Health & Human Services, who have instituted a new awareness campaign claiming that not breastfeeding is actually risky, for both a mom and a child.
There's talk of putting warning labels on baby formula, and ads equating bottlefeeding with getting thrown from a mechanical bull while pregnant. Classy. The campaign's goal: bump up the % of kids who get breastfed for 6+ months from 33 to 50.
And just in case you haven't heard every possible benefit, risk, and talking point in the breast vs. formula debate the NY Times article goes through them all. [Except, of course, for any mention of common breastfeeding complications or difficulties like mastitis, or any discussion of why women stop breastfeeding when they do.] Get ready to man the pumps, because there's a guilt wave a-comin'.
Breast-Feed or Else [nytimes]