Valleywag reports that a breastfeeding advocacy group blog on LiveJournal was told by the LJ Abuse Team that their userpic [above] was "inappropriate" and that they must discontinue it or face blog-suspension.
The Boob Nazis [their name] fired back, that the photo of "the single most natural act between a mother and child" is neither graphic nor sexual. [Unless, of course, you're a hall monitor on LiveJournal and this picture is the closest you've ever been to a breast since your own nursing days.]
That said, if the Boob Nazis need a different breastfeeding mom pic, I have a suggestion...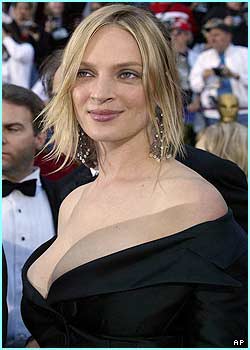 "Boob Nazi" breastfeeders battle LiveJournal abuse team [valleywag via dt reader buck]