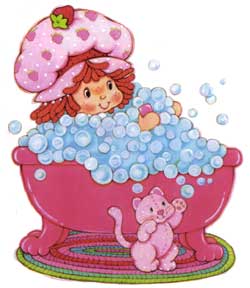 Wow. My wife got back from her conference last night, and the kid and I headed back to DC to meet her. Another not-infrequent [for us] stint of solo parenting had ended. With our work travel, we regularly find ourselves covering for each other for a day or two or three or whatever.
We always come away feeling really grateful for each other; parenting is exhausting, and to do it without a break for any length of time is enough to drive anyone crazy. How do people do it?
After a couple of days, I noticed my patience for two-year-old antics was getting thin. Even after thinking I'd jettisoned any expectation for getting anything done on a schedule, I still felt like I wasn't getting anything done. My tendency to stay up late and work left me more tired than usual, too, especially in NYC, where our apt. gets so much more light than DC, that the kid always wakes up an hour earlier.
As I type this, TV seems like the solo parent's most obvious, most reliable friend. Should've thought of that. And except for "Calgon, take me away!!" [which does me no good, since I've never been the bubble bath type], I'm still not coming up with much useful experience to pass along. What else you got? Any tips for surviving a solo stint?