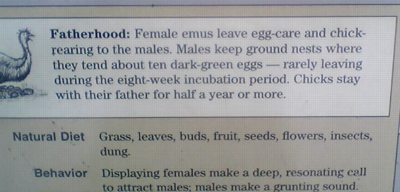 Snapped at The National Zoo:
Fatherhood: Female emus leave egg-care and chick-rearing to the males. Males keep ground nests where they tend about ten dark-green egs - rarely leaving during the eight-week incubation period. Chicks stay with their father for half a year or more.

Behavior: Displaying females make a deep, resonating call to attract males; males make a grunting sound.
Sounds about right.