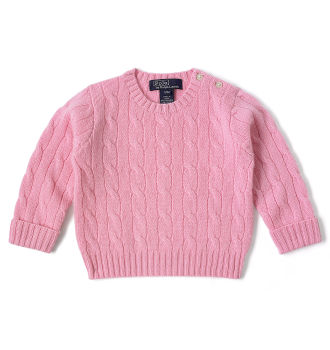 Now, I know there are a few people out there who click through the ads that appear on Daddy Types, and I must say, I'm always grateful. I hope they're useful and informative and add to whatever value the site provides you.
But myself, I'm not really one of those Google Ad-clicking types. Except that I just saw an ad on the top of my gmail page for Ralph Lauren Baby, and I'm like--how'd they know??--so I clicked on it. And boy, I'm glad I did.
There's infant cashmere, polar toddler boots, and a section called "Create Your Own Baby Polo," which turns out to mean monogramming, not eugenics.
Apparently, you can shop up until 12/21 for "holiday delivery," although whether that means Christmas or Hannukah, you can never tell with Ralph. I guess that's his genius.
Even if you don't buy one--they're 150 bucks, yo--check out the pull-down menu on the unisex infant cashmere cable sweater to discover spring's 15 "most essential hues." [polo.com]