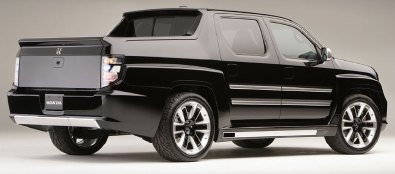 Just two years ago, Honda targeted its sport pickup concept at "cool dads." Now it seems like they'd be happy if anybody bought one, no kids, no cool, no problem. Jalopnik reports that Honda's parking a bunch of modded Ridgelines at the SEMA show in Las Vegas in hopes of luring the tuning crowd to climb in back.
One guy says the Ridgeline's problem is it's too expensive. Some other guy replies, "I don't think telling people that you only paid 22 thousand bucks for your Ridgeline would make them stop laughing at you."
What happens in Vegas stays in Vegas, baby.