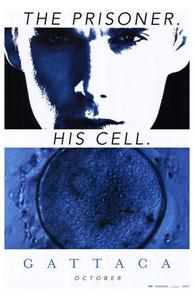 The Baby Gender Mentorô Home DNA Gender Testing Kit claims a 99.9% accuracy rate. You send a tiny sample of a pregnant woman's blood--which has traces of fetal DNA in it, apparently, into a lab, and they test it for the presence of fetal Y chromosomes. If they show up, their only possible source is a boy fetus; if they don't show up, that must be more female DNA in the mix.
Soon enough, I hope, there'll be a way to test whether your fetus has what it takes to be an astronaut. That way, if he doesn't, you'll have an extra eight months to find a genetically superior doppelganger for him, so that he'll be able to trick his way into the program, maybe date Uma Thurman.
The early gender test is $275, only at PregnancyStore.com [pregnancystore, via usnews]
Buy Gattaca on dvd at amazon [amazon]
update from the Boston Globe: the spectre of gender selection on the one hand and helping women "who can't wait to open Christmas presents" on the other.