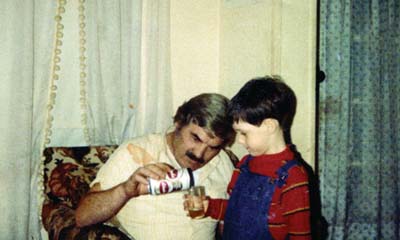 I almost didn't post this. If they ever read the skate/skank badboy Vice Magazine before the kid came, how many dads are still checking it out, right?
Except in Brooklyn. I found Vice stacked on the shelf of a vintage baby clothes store in Williamsburg, right next to the pile of the local freebie paper, Brooklyn Parent. Classy.
This month is the photo issue, which you can also view online, if that's your skeeved out thing. Meantime, the above pic comes from actor/photographer Leo Fitzpatrick's family album.