June 30, 2004
Chris Martin drives a Bugaboo!!!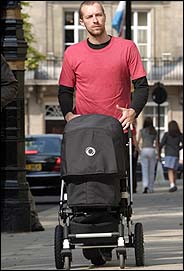 Buy a black Bugaboo just like Chris Martin's at babystyle for-- who cares how much it costs??
Contact DT
Daddy Types is published by Greg Allen with the help of readers like you.
Got tips, advice, questions, and suggestions? Send them to:
greg [at] daddytypes [dot] com
Join the [eventual] Daddy Types mailing list!